Solar Energy Services & Repairs
If you have noticed that your solar panel system isn't supplying you with the amount of power that it was designed for, we can schedule a service call to get it back to working properly.
Solar installation companies have come and gone. If your original installation company is no longer in business, we can provide the repair and service for what others have installed.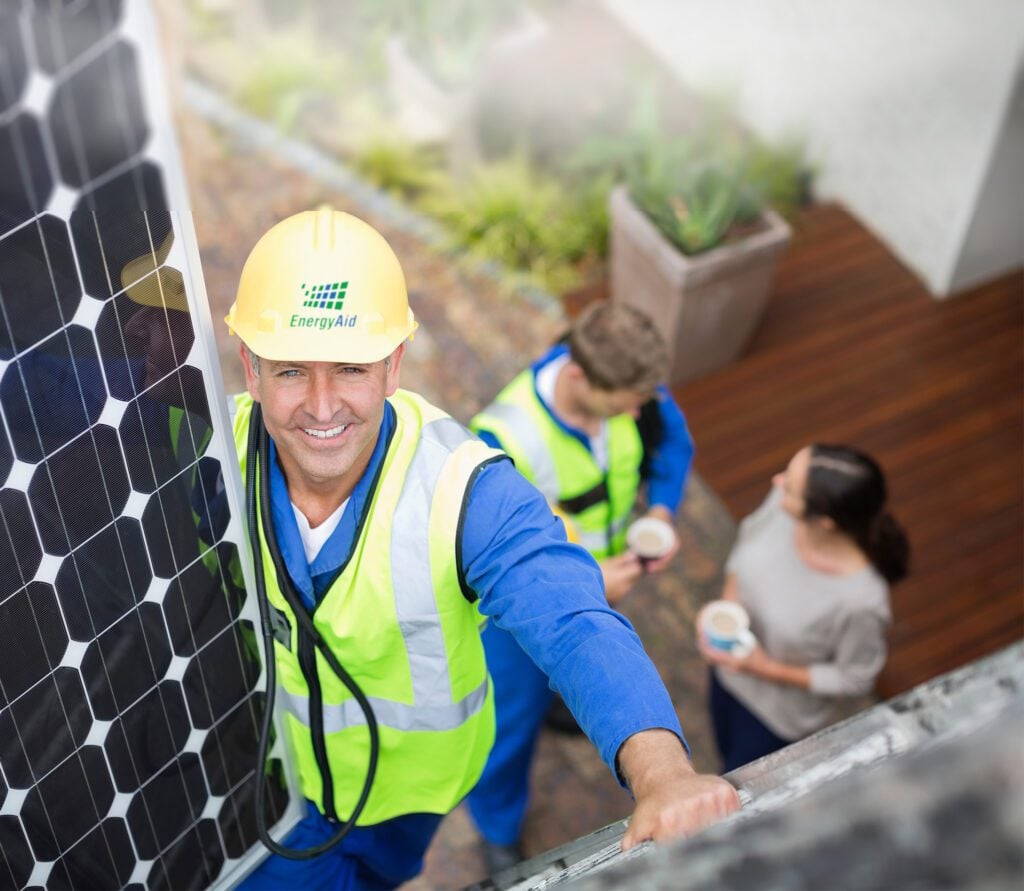 What Our Customers Are Saying
Paula Beck
Daniel was very helpful and professional.
Jorge Cisneros
Rich Clason
Mike was friendly and communicated needed information well
John Miottel
Very professional. On time and even early. Lots of text communication about upcoming appointment and confirming arrival time. Edgar was super helpful and professional. Glad to do business again.
Catherine Nannenhorn
They went above and beyond in installation.
Dennis Sanchez
This was exemplary service. Fast, efficient and informative. Erik did a fantastic job replacing my inverter and getting my system back on line. My wife and I couldn't be happier.
Duy Nguyen
Brandon Myrick was very impressive with his knowledge and his willingness to share information with me. He was a pleasure to work with. EnergyAid needs more Technician like Brandon Myrick
laurel doud
Edward Rider was professional, informative, and fun to talk to. Good with dogs. 🙂
AD B
Brian V. was punctual, informative, personable, and professional – highly recommend him as a rep.
David Seawell
Nicolas was punctual and professional. He wasn't able to get the system working, but the part is on order and hopefully will be installed soon. Thanks
Ed Bower
No problems. No more errors. Good job!
Christina B
Technician Nicholas was very courteous and made sure we were connected to monitoring app. Fred in office was very helpful and patient while we made sure credit card we used would allow us no interest over 12 months.
Jet Axe
Quick diagnosis, Very professional
Lawrence Marshall
I spoke to him on the phone On the ball,very thorough Clearly explained what I needed to know . Delighted customer
Rex Patterson
Bryan met or exceeded his expectations. He arrived early and immediately began his assessment. He reviewed his work and what was needed in detail.
Wilfred Weeks Jr
Good service. Seemed thorough.
Edie Savage-Weeks
Edward and Mike were both very polite, very thorough, and clearly explained the process.
Barbara Costello
EnergyAid was fantastic! They returned my bad inverter under warranty so I paid nothing for a new one. Edgar did my installation. He was wonderful. Polite and knowledgeable, he was finished with the install and panel c...
Dinakar Gundimeda
Preston was on time and very professional.
JAMES LYONS
Brian Vigil was great….good communication and quick evaluation.
Makita Lewis
Daniel Castro Had very good customer service. He explained everything to me so I know what to expect. Very respectful of my property.
roy priest
Nicholas Bartosch arrived on time and did everything he could do to connect my phone to the WiFi of the Tigo inverter, which took over an hour to do. Thanks for staying and completing the job. Roy Priest
Kim Yarbor
Jordan was awesome! He did a fantastic job communicating, and completed all work in a timely and professional manner. Thank you!