What Should I Do When Purchasing a Home With Solar?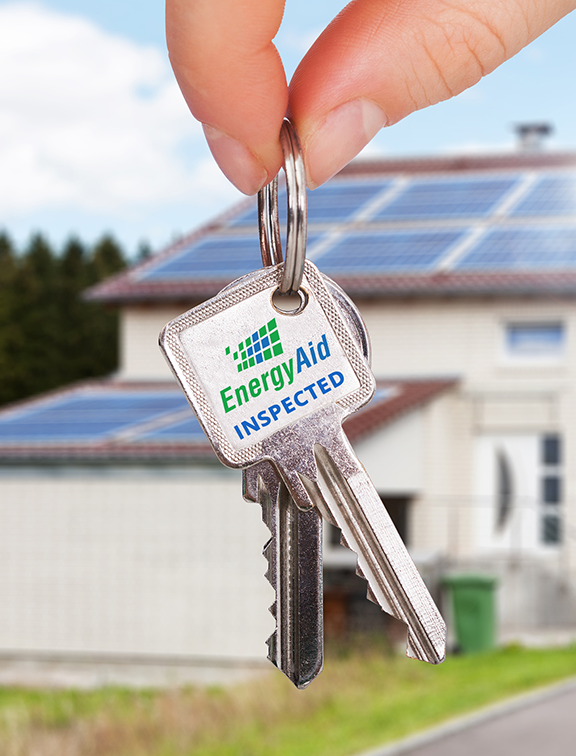 Gain confidence in the transaction of your home with our comprehensive solar inspection service. EnergyAid's licensed technicians specialize in inspecting and diagnosing existing solar systems, providing you with unrivaled support and peace of mind. We generate detailed inspection reports, highlighting any issues or areas of concern, ensuring you know the system's condition. Additionally, we offer quotes for any necessary repairs, so you know the costs involved. Don't let uncertainties about your solar system hinder your home sale or purchase; take the first step towards a comprehensive assessment today. Contact us for an inspection, and let us help you proceed confidently.
Step 1: The buyer, seller, or their respective realtor reaches out to EnergyAid to schedule a diagnosis.
Step 1: The current owner of the home/system will need to be present to sign a liability waiver and agreement.
Step 2: EnergyAid technician performs complete visual & electrical diagnosis and gathering of information.
Step 3: Payment – Either the buyer, seller, or real estate agent can pay the fee at the end of the diagnosis.
Step 1: Within 24-48 hours of the initial diagnosis, an EnergyAid customer service representative will reach out to whomever made the initial contact with EnergyAid. They will schedule a diagnosis report review.
Step 2: We will present our findings in that meeting and offer the payee of the diagnosis an opportunity to reduce their diagnosis fee if additional work is needed.